30/01/2013 - Another Major Letting on Stafford Park
Andrew Dixon & Company are pleased to announce the letting of Unit 3, Amethyst, Stafford Park 10 - a 34,500 square foot production warehouse unit - to Lorne Stewart Plc subsidiary, MDSL Limited, relocating to Telford from Worcestershire. The premises were acquired by the owner in 2012, and following refurbishment the high quality accommodation benefiting from 10m eaves was offered to let and snapped up on a new ten year lease. MDSL, a supplier of building infrastructure including electrical and mechanical fittings, have relocated principally to pursue opportunities at the JLR facility nearby, together with other existing contracts.
Nicholas Dixon, who handled the transaction, commented "We are pleased to have attracted a very good quality tenant to Stafford Park on a long lease, which will create a number of manufacturing positions."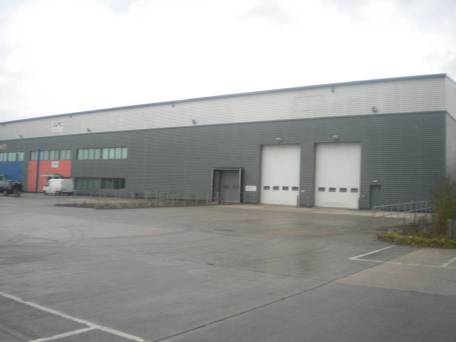 24/10/2012 - Major Letting on Stafford Park
Andrew Dixon & Company report one of their largest lettings for some time with Unit A, Stafford Park 9, Telford extending to approximately 55,000 square feet being completed this week. The high bay warehouse building with integral two storey offices on a site of approximately 3 acres has been let on a new 15 year lease to Epwin Group in a major expansion of their Telford based operation. The occupier will bring in work from other existing facilities around the UK and chose the high bay warehouse for long term occupation as it benefits from significant open storage.
Nicholas Dixon, who handled the letting, commented "The landlord is very pleased to have secured a long term lease with such an excellent covenant on one of the best buildings on Stafford Park. Telford continues to attract significant investment, not only from within the town but through inward investment, and we shall shortly be announcing two further significant lettings in Stafford Park where businesses are relocating to the area. There seems to be more investment and confidence appearing in the marketplace, which can only be of benefit to the local economy as a whole."
24/10/2012 - Major Office Letting Completed
Andrew Dixon & Company report the completion of a lease on Wilkinson House, Stafford Park 1 in Telford to Swedish owned marketing organisation Tradedoubler. The two storey office property extending to approximately 13,155 square feet with 52 car parking spaces was transformed by the landlord by way of a top quality refurbishment and upgrade in specification, together with the extension of the car park, which secured valuation lease terms and the opportunity for the new tenant to enjoy superior office accommodation in the central Telford location.
Nicholas Dixon, who negotiated the letting along with managing agent Anna Lee of Property Management & Consultancy, commented "The transformation of the building on Telford's original Enterprise Zone Telspace scheme has been remarkable, raising the specification to one of the best I have seen in Telford. Tradedoubler, who intend to significantly expand their Telford operation, are delighted to have a facility of this quality and moved quickly to secure the deal. The landlord is similarly delighted, not only with the letting itself but also that Telford has been able to benefit from such a significant investment and underline its status as Shropshire's foremost office location."
Telford offices of Bulleys and Towler Shaw Roberts acted as joint marketing agents.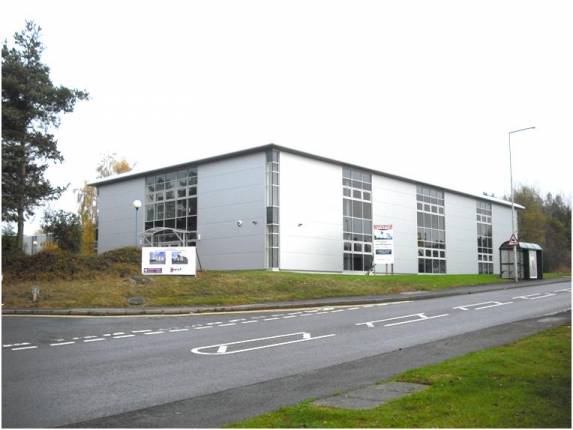 26/09/2012 - Former Bairdwear Premises are Sold
Andrew Dixon & Company report the largest single industrial transaction to take place in Shropshire this year, with the successful completion of the sale of Units A, B and C, Halesfield 13, Telford - extending to approximately 119,820 square feet. The property comprises three buildings of 16,059 square feet, 17,191 square feet and 86,570 square feet on a site of 6.53 acres.
The properties were sold with vacant possession to a local investor, who will be refurbishing the accommodation. The industrial buildings, originally constructed by Telford Development Corporation in the mid 1970's, were occupied for many years by Clifford Williams & Sons Limited, latterly Baird Clothing & Menswear Limited, but have been vacant for a number of years.
Andrew Dixon, who acted in the sale, commented "We are very pleased to report the completion of this sale, which will hopefully lead to a rejuvenation of the buildings for commercial use and bring new life into that part of Halesfield. The Telford industrial market is showing significant signs of revival, with around a further 150,000 square feet of industrial accommodation currently in the hands of solicitors, which will bring new investment and jobs to the area. We are hoping to be able to make further announcements of these deals before Christmas 2012."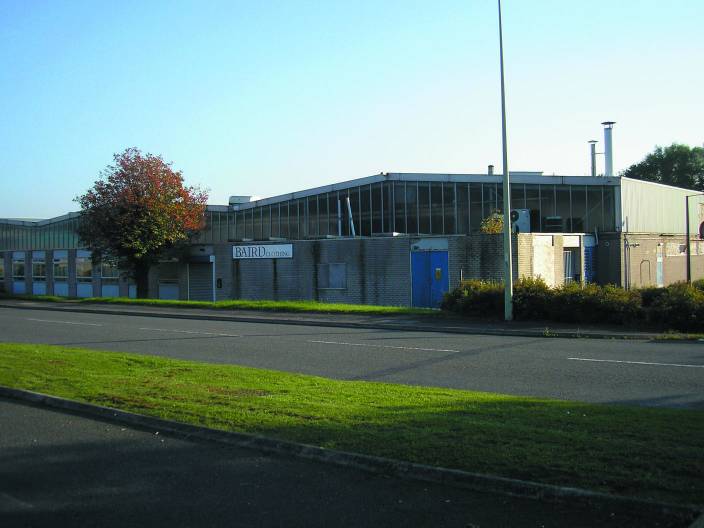 31/05/2012 - Stafford Park Investment Sold
Andrew Dixon & Company reports the sale of a substantial manufacturing premises on Stafford Park, extending to approximately 24,000 square feet. The property was sold in a significant investment transaction in an off-the-market deal. The modern facility was sold to a local investor in a sale and leaseback transaction by one of Telford's leading manufacturing concerns, securing operations for years to come.
31/05/2012 - Town Centre Office Building Sold
Andrew Dixon & Company reports the sale of one of the largest single office buildings in Telford for many years. Addenbrooke House, extending to approximately 34,000 square feet of offices over five floors on a 3-acre town centre site with 140 on-site car parking spaces, has been sold with vacant possession on behalf of an overseas based investor client. The property, occupied for the last twenty years by the Inland Revenue, was vacated in February 2012 following the lease expiry. The Middle East based client appointed Andrew Dixon & Company to advise on the disposal and a sale was secured quickly at a substantial undisclosed price.
Andrew Dixon, who handled the sale, commented "We originally acquired this property some fifteen years ago, and we welcomed the instruction from the client to market the property and quickly identified and secured a sale. The Telford office market is showing signs of renewed life after a difficult few years, with enquiry volumes improving across he size range."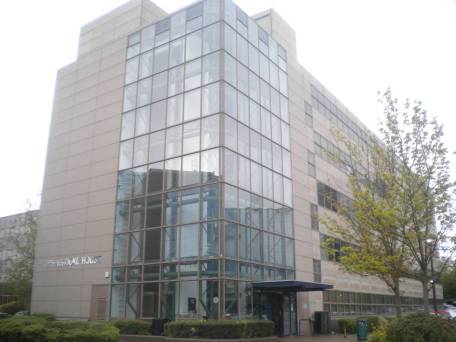 19/04/2012 - Sale of Former Northgate Vehicle Hire Premises
Andrew Dixon & Company report the sale of the the former Northgate Vehicle Hire premises in Willenhall to a local firm based in Bilston, who specialise in sourcing stainless steel and nickel based materials. The former Northgate Vehicle Hire premises, which is situated along The Crescent in Willenhall, was purpose-built ten years ago for the company. The firm have more recently relocated their Willenhall branch to a larger site in Cannock extending to approximately 4.5 acres, and Andrew Dixon & company acted for Northgate Plc.
The premises itself comprises a detached industrial unit with offices extending to approximately 9,428 square feet, and stands alone on a secure 1.5 acre site. The property has excellent workshop and storage facilities, ideal for industrial use, and is well positioned in the West Midlands close to the Black Country route and M6 motorway.
Andrew Dixon, who handled the negotiations, commented "We generated a large deal of interest in the site and the purchase price was in excess of the £550,000 asking price".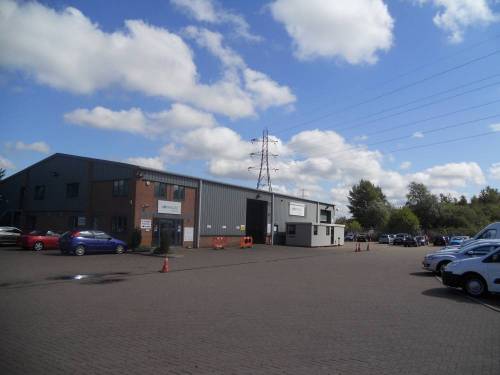 08/02/2012 - Large Investment Acquisition Completed
Andrew Dixon & Company report the completion of the largest investment acquisition in recent years. The Amethyst development at Stafford Park 10, built in 2004 as an Enterprise Zone scheme and comprising a terrace of three industrial units totally 107,706 square feet, has been acquired for a local investor. With two let units producing £241,300 per annum, the investment is completed with a third unit that is currently vacant. The available space, which extends to 34,600 square feet, will be marketed on a 'to let' basis. The high specification property is suitable for a range of warehouse and logistics uses, benefiting from a 10m eaves clearance and dock leveller access.
Nicholas Dixon, who handled the negotiations and who will be marketing the vacant unit commented, "This development is probably the best specification property available in Telford, built to a very high standard. My client is flexible in his aspirations and will consider short term occupation as well as long term requirements. This acquisition complements our earlier deal acquiring the neighbouring 25,000 square feet, the first phase of the scheme."
07/09/2011 - Finning UK Acquire Major Site in Cannock
Acting on behalf of Longford Investments Limited, Andrew Dixon & Company is pleased to announce the completion of the sale of Longford Trade Park in Cannock. The 8.5 acre site was on the market for some time as a potential retail park and a sale was eventually agreed to the adjoining owner, Finning UK - a subsidiary of Caterpillar, at a purchase price reflecting the future retail development potential of the site.
John Crawford of DTZ Debenham Tie Leung acted for the tenant.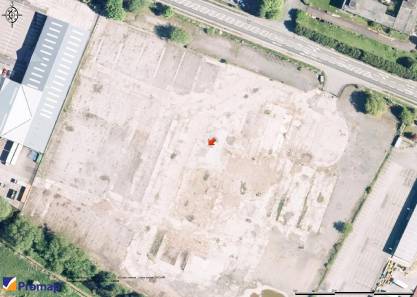 09/08/2011 - TFM Farm Machinery Acquire Site in Newport, Shropshire
Acting on behalf of Namulas Pension Trustees Limited, Andrew Dixon & Company report the letting of the former Aero Garage at Chetwynd End in Newport, Shropshire. The property, which consists of a second-hand vehicle dealership extending to approximately 5,306 square feet (GIA) overall, with accommodation including showroom, shop, stores, repair facilities and car parking on a site of approximately 0.42 acres, has been let to TFM Farm & Country Superstore Limited for a term of 12 years. The property will be refitted and operated by the company as an agricultural supplies business.
Andrew Dixon, who handled the transaction, commented "There was considerable interest in the property for a variety of retail and commercial uses, and we wish TFM all the very best for the future."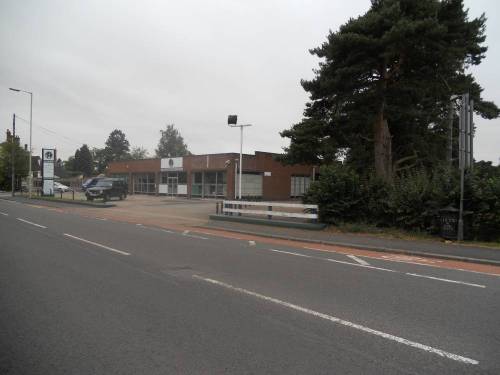 31/05/2011 - SALE OF MOTORHOUSE SITE AT CANNOCK
Andrew Dixon & Company report the sale of the former Motorhouse 2000 site at Walkmill Lane in Cannock to Northgate Plc for owner occupation. The new owners intend to utilise the facility for their vehicle hire business trading under the name of Northgate Vehicle Hire Limited, being the UK's largest van hire company.
The property, which comprises a secure site of approximately 5.7 acres including a car showroom of 15,099 square feet, was let to Motorhouse 2000 for a term of 10 years. Andrew Dixon & Company originally acted for the tenant in exercising their option to break the lease, including negotiating a substantial dilapidations settlement with the landlord, AXA Real Estate. Subsequently acting on behalf of AXA Real Estate, Andrew Dixon & Company placed the property on the market on a freehold basis with vacant possession for offers in the region of £2.5 million and consequently a sale was agreed to Northgate Plc.
The negotiations were handled by Andrew Dixon, who commented, "This was a specialist car sales site and through our extensive contacts we managed to secure an owner occupier in a short period of time."